Beer, Bites and Beats Golf Tournament
Event Date:
September 12, 2018
Time:
Registration begins at 11:00am
Shotgun Starts at 12:00pm
Tournament/League Format: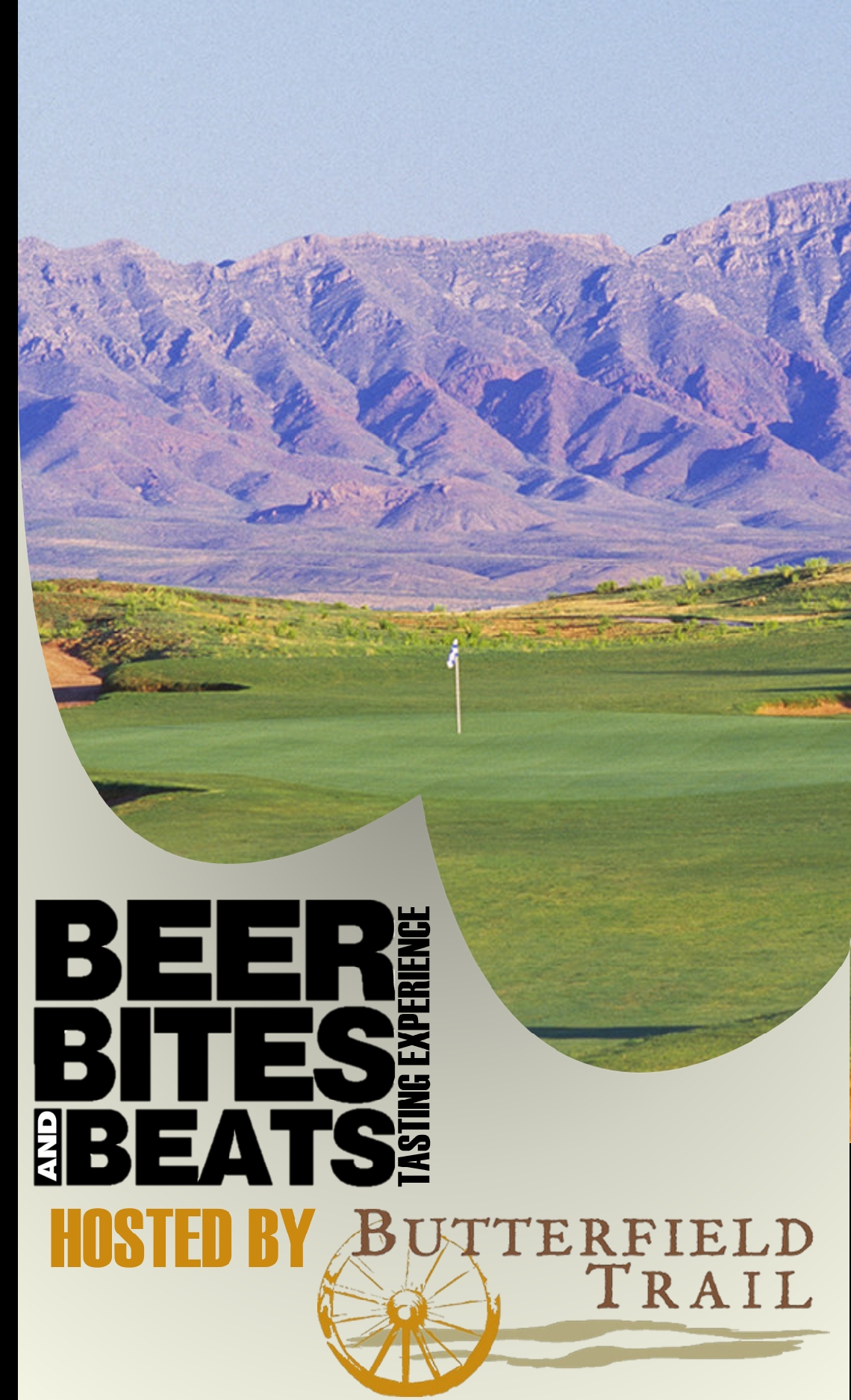 Tournament/League Results & Information:
Wednesday, September 12, 2018
Beer Bites and Beats Golf Tournament
Time: 12pm-4pm
Cost: $125 individual entry or $400 team entry
Experience Features: Beer and Bites Tasting session and Golf Tournament
Tasting Event Description:
This tournament will include a 9 holes for up to 12 teams of 4 at the renowned Butterfield Trail Golf Club. Attendees will receive a reception beer upon arrival, during check-in. Check in will begin at 11:45am at the golf club. Once checked-in, players will play 9 holes for fun and prizes. After the first 9 holes, attendees will meet at the club for a bites and hops pairing session. The pairing session will include 3oz tastings of up 5 different beer styles, each paired with appropriate bites. All seminar events include admission into our main concert event on September 15, 2018, additionally golf tournament participants will have access to the Butterfield Trail 19th Hole Lounge at the concert event.
Tickets on sale now!